Today a friend posted this on Facebook.
"For this holiday season, and for quite some time, our family is only buying children's books that focus on non-white main characters for ourselves and as gifts. We are only bringing multi-racial and multi-cultural books into our house, and yours. I encourage you to do the same. Also, take note of how much thought and effort this takes. Then imagine if you had to do this all the time. If you have a great recommendation, please comment here!"
My friend's child is four years old so I'm highlighting picture books.  Here are some suggestions featuring African American characters.  I'll focus on other cultures in another post.  I have read and adore each of the books below; but if I could only buy one, it would be Thank You, Omu!  It's one of my favorite books published in 2018.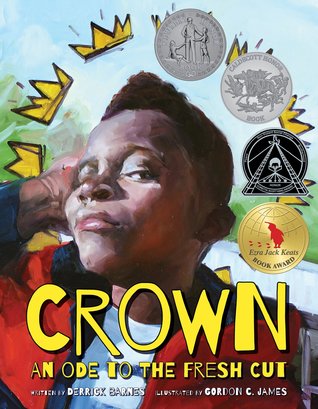 There's still a long way to go for children's literature to reflect all children.  Check out The Brown Bookshelf site for more information.  It's mission is  "designed to push awareness of the myriad Black voices writing for young readers."